WELCOME
>
ABOUT US
>
George T. Edelman MPT, OCS, MTC
George T. Edelman MPT, OCS, MTC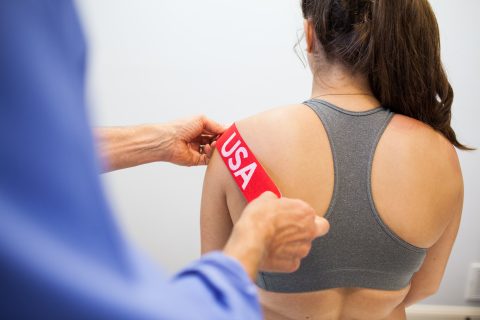 George was born and raised in Wyomissing, Pennsylvania.  After graduating from the Hill School, George earned his bachelors degree at the University of Richmond, where he was a varsity athlete in both swimming and water polo.  While at Richmond, he set six school swimming records, two conference records and was voted Colonial Athletic Association Swimmer of the Year his senior year.
It was his participation in swimming and water polo that led George to a career of physical therapy.  During an ocean race at Zuma Beach in Malibu, George dislocated his left knee and underwent six months of physical therapy.  It was during this time that George developed a passion for physical therapy and decided to return to school.
In 1996, George earned a Masters of Physical Therapy degree from the Institute of Physical therapy in St. Augustine, Florida.  The Institute of Physical Therapy, (now called the University of St. Augustine), is known throughout the world for its advancements in manual therapy and management of spinal disorders.  Upon graduation, George was honored with the first Paris – Patla Manual Therapy Award.
George moved to Tucson, Arizona and worked in a small physical therapy clinic that specialized in the management of spinal disorders.  It was under the tutelage of Phil Tygiel, PT that George was able to refine his skills.  While in Tucson, George earned a Manual Therapy Certificate from the University of St. Augustine, Florida.
In 2000, George and his wife Julia decided it was time to move closer to home and settled in Dover, Delaware.  George's professional career has been thriving ever since.  He became active with the Delaware Physical Therapy Association (DPTA) and was appointed chair of the Payor Relations Committee.  He served as Vice President of the DPTA from 2007 to 2010 and was recently elected President of the DPTA for 2011-2014.  In October of 2005 George was recognized by the American Physical Therapy Association as one of 31 emerging leaders.
George is an adjunct professor for the University of Delaware's physical therapy program.  He participates in their advanced orthopaedic class with emphasis on the spine and their sports elective course - offering his course on how the manage injuries in the swimming athlete.
He and his wife Julia are active with USA Swimming's Sports Medicine and Science Network.  In 2008 they were honored to receive USA Swimming's High Performance award. Together, they participated on a Sports Science Task Force for USA Swimming to develop programs for the "UN-injured" Swimmer.  In 2007 George was a keynote speaker at the USA Swimming National Convention and most recently George completed a project for USA Swimming regarding an active shoulder warm-up for competitive swimmers. George and Julia were honored to join the medical staff of USA Swimming for the Olympic Trials in Omaha, Nebraska in 2012 and 2016.  George and Julia continue to work with the US National Team on a yearly basis.  In addition to traveling with the National Team, George and Julie are currently working on a Task Force with USA Swimming to develop a musculoskeletal screen for the Junior National Team.   George is a Board Certified Specialist in Orthopaedics and one of Delaware's premier spine therapists.