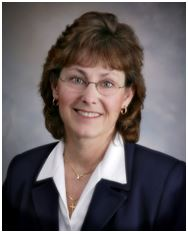 ​CAROL KABIS SHEATS received her BS and Physical Therapy Certificate from the University of Delaware in 1988.  She became a Board Certified Orthopaedic Specialist through the American Board of Physical Therapy Specialists in 2002, and is a member of the American Physical Therapy Association as well as the APTA's Orthopaedic Section.  Her experience includes more than twenty-nine years in Orthpaedic and Sports Physical Therapy.
Course work with Gregory and Vicky Johnson of the Institute of Physical Art has influenced her understanding of posture and function, especially Back Education and Training.
Experience in Yoga, Tai Chi, Karate, Pilates, Alexander Technique, and the Feldenkrais Method has also added to her approach of teaching efficient use of the body.
In 2003, Carol was asked by a colleague to teach an adult education course.  She prepared a program of information that she has found to be most helpful to her patients, while striving to make it as fun and simple as possible.  Her books Living Posture, Please Don't Sit Like a Banana (both out of print at this time) were completed to help others understand how remarkably the body is designed to function successfully throughout life.  Educational handouts provided on www.esopt.com are used in our clinic to reinforce the postural advice we give our patients.
Carol and her husband David live in Odessa, Delaware.  They have three grown children, and four grandchildren.  She enjoys the outdoors, gardening, kayaking, woodworking, sewing, walking, yoga and especially time with her family.
For school and community programs about posture and core strength, call 302-242-3987.